Are you a provider of summery services? Then you should watch carefully, as we are about to share with you the top 20 summer WordPress themes. In this roundup, you will find the most popular and highly-rated premium WordPress themes that will help you to occupy your spot in a variety of niches. All the premium WordPress themes include tons of advantageous features for an e-stop as well as for a blog. Each theme includes several premade homepage designs and lots of inner pages. All layouts are fully customizable due to the support of such page builders as WPBakery, Elementor, and Gutenberg.
Apart from a user-friendly design, there are lots of other management tools that you can use to run your business right through the website. With WooCommerce plugin you can receive payments for products and services provided online. Also, you get an opportunity to integrate your website with an online appointment booking and management system so you could interact with the audience effectively.
So, if you are looking for the most effortless way to create a stunning website this summer use one of the top 20 summer jam WordPress themes 2020.
Top 15 Summer Jam WordPress Themes 2020
Skateboarding | Skateboarding Community & Store WordPress Theme
The Skateboarding theme comes with a fully responsive layout that suits perfectly an online skateboarding community. This theme will work for any sports-focused website as it features the handiest content management tools that will help you to customize it properly.
The Skateboarding theme comes packed with sliders, galleries, and an e-store layout that are designed to represent content professionally. The theme supports lots of powerful plugins, such as the Essential Grid, Slider Revolution, WooCommerce, ThemeREX Addons, and other awesome tools that allow you to use this theme to your project's best advantages without touching code or completing any of unnecessary manipulations with the theme. With the Skateboarding theme, you will create a stunning website nicely and simply. 
Redy | Marathon & Sports WordPress Theme
Summer is a time to inspire people to do sports and stick to a healthier lifestyle. For anyone who has enough capacity to encourage a wide audience to take care of their lives, we recommend using one of the best summer jam WordPress themes for marathon and sports websites. Redy theme features the quality clean code in its code that is able to improve the SEO of any website. Apart from that, it comes made using the powerful Elementor Page Builder that is known for its extremely user-friendly interface. Redy theme has a mobile-friendly design and features the Retina image support that establishes a spotless content look on all devices. 
Great Fishing | Fishing and Hunting WordPress Theme
Great Fishing is among the most highly-rated support jam WordPress themes that you can use for a fishing or hunting website. It comes with 2 clean beautiful homepage layouts so you could pick the most appropriate option for your project. You get it integrated with the most powerful plugins that allow you to equip your website with slideshows, manage galleries, and sell products online. The Great Fishing theme is compatible with the WooCommerce plugin so you can showcase your products and services beautifully, equip the website with a neat and handy shopping cart, and receive payments through the website. 
This theme has a responsive design and comes compatible with all the popular browsers. Apart from that, it is optimized for SEO that allows you to boost visitors' conversion level without much difficulty. 
Hello Summer | A Children's Camp WordPress Theme
The collection of top 20 support jam WordPress themes would not be complete without the Hello Summer theme. This theme is made for a children's camp, however, can be used for any travel or outdoor activities services provider representation. The Hello Summer theme comes packed with the handiest plugin for travel agencies also known as Booked Appointments. With this plugin, you can provide the audience with an opportunity to complete the appointments booking process online without any additional assistance needed. By the way, the theme has a modern and eye-catching design which is extremely important for further conversion. 
Yacht Rental | Yacht and Boat Rental Service WordPress Theme
If you are looking for the most attractive summer jam WordPress themes the Yacht Rental theme will work. This theme is an alluring solution for travel lovers as it features lots of useful tools for spectacular content representation. The first advantage of the Yacht Rental theme is its 100% responsive design that makes it possible to share any content on all devices without the loss in quality. 
The design of this theme is made to fit a variety of projects. With the Yacht Rental theme, you can customize your website like a pro by using the WPBakery Page Builder. This plugin allows you to manage the content on a drag and drop basis and avoid interactions with code. 
Tennis Today | Sport School & Events WordPress Theme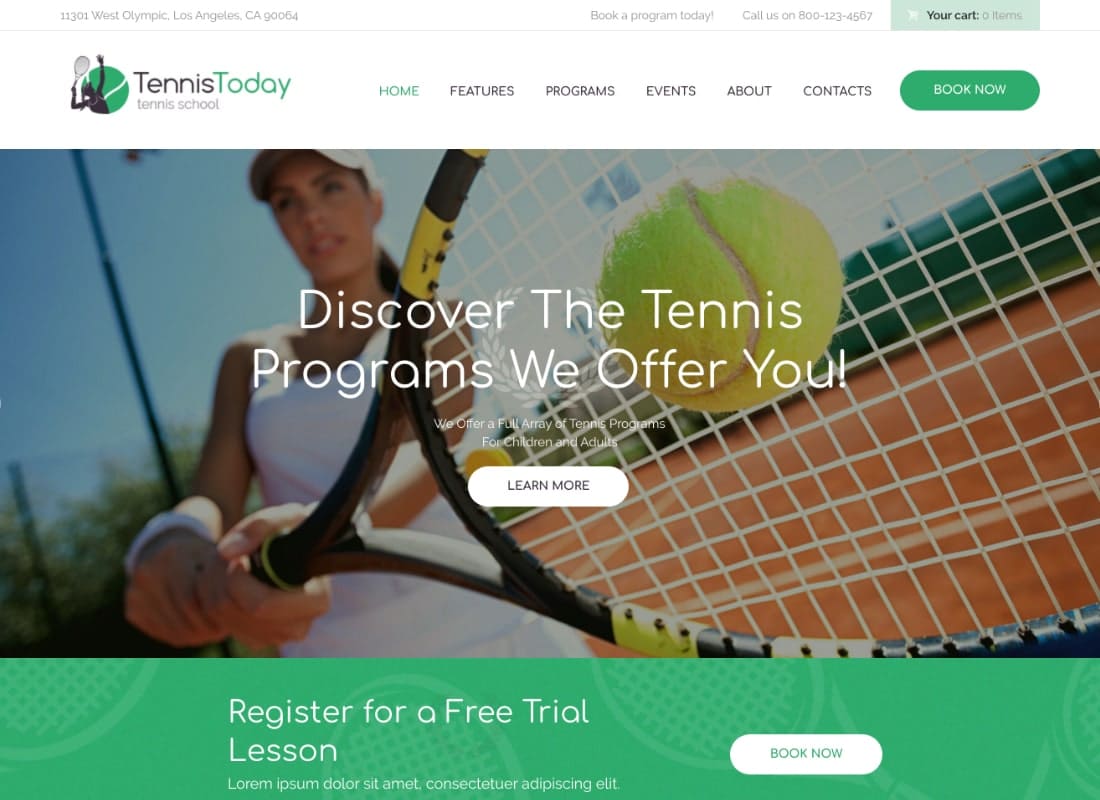 Tennis Today theme is designed to be a perfect solution for sports websites. This theme has a fresh and crisp design that can catch visitors' attention at once. The Tennis Today theme can be used for a blog, e-store, or an online school. You get it integrated with the handiest Events Calendar that allows you to manage schedules online and represent up-to-date information to your audience. In terms of content management, the Tennis Today theme offers 2 content composers - The Gutenberg and WPBakery Page Builder. Both tools come with a drag and drop interface and feature lots of shortcodes that you can use in consonance with any of those. 
N7 | Golf Club, Sports & Events WordPress Theme
N7 is another attractive sports WordPress website that is designed using the most user-friendly content management tools. The N7 theme comes packed with Gutenberg and WPBakery Page Builder so you can pick the more convenient tool for the theme customization to your taste. It comes with premade homepage layouts, inner pages, and awesome shortcodes. All the ready-made content is professionally made to ensure a stylish online representation of your project. This theme can be used for educational purposes and events management as the N7 includes the Events Calendar plugin and supports an online appointment booking plugin. You can use the theme options panel to change different aspects of the theme, for example, to change color settings or modify other visual attributes of the theme. 
Run Gran | Sports Apparel & Gear Store WordPress Theme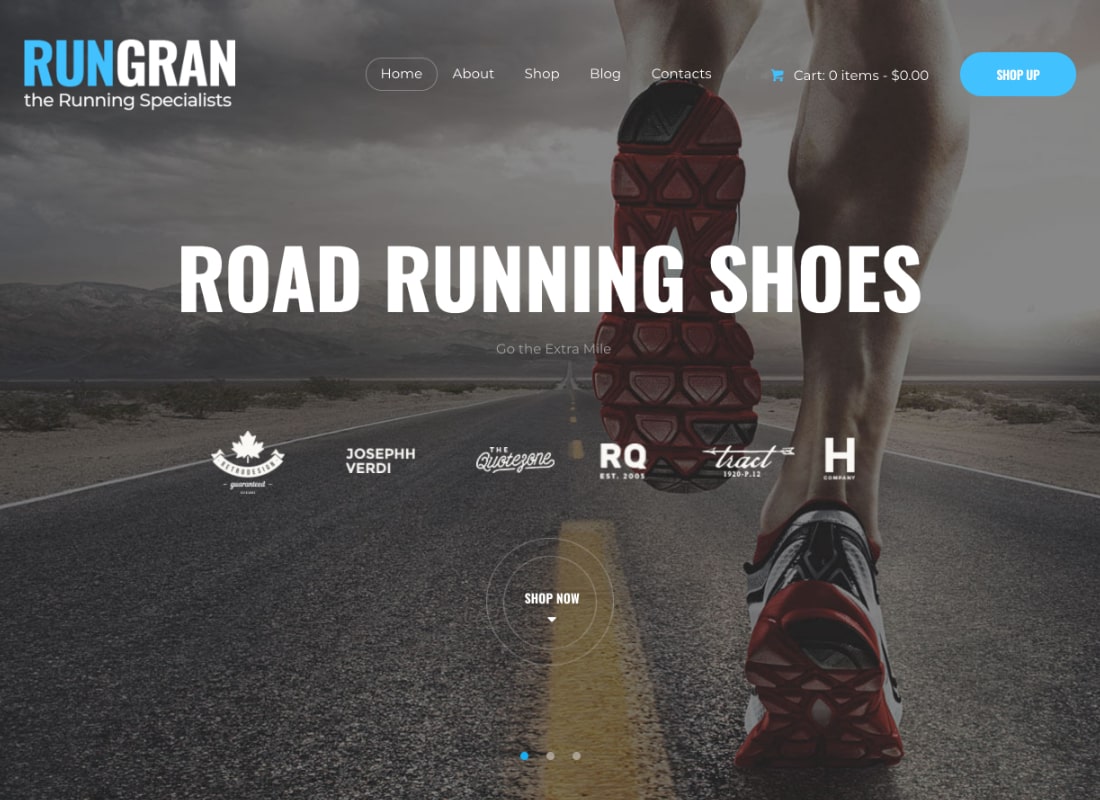 Run Gran is a premium, fresh, and modern WordPress theme for sports websites. It is perfect for e-commerce websites as there are premade pages designed specifically for a sports apparel website. Apart from that, the theme comes packed with the WooCommerce plugin that equips you with the capacity to sell items online. 
The design of the Run Gran theme is very easy to manage as it comes bundled with a drag and drop page builder. There are some useful tools for eye-catching content representation included as well. You won't meet any difficulties when launching a website with the Run Gran theme as you get it packed with detailed documentation. 
Rock & Wall Climbing | Sport Club WordPress Theme
The Rock & Wall Climbing theme is made for a sports club, yet has a highly customizable design so you can make it work for any other sports project. The theme provides you with an opportunity to install this demo in one click and start your work right away. The Rock & Wall Climbing theme is powered by the WooCommerce plugin so you can showcase products online and receive payments through the website. 
The theme features lots of useful content that can save your time by providing you with ready-made options for a sports website. The Rock & Wall Climbing theme features lessons, course arrangement, an advanced events management system, social media integration, and much more. 
Raider Spirit | Airsoft Club & Paintball WordPress Theme
The Raider Spirit theme is a premium solution for outdoor activities online representation. It will make your website look attractively on all devices due to the complete responsiveness and the Retina image support. 
Like most of the best summer jam WordPress themes, the Raider Spirit theme comes made using a drag and drop page builder, that allows you to manage the ready-made design of the theme or craft new pages from scratch without touching code. You can manage headers, footers, and sidebars as well using a drag and drop payout as the Raider Spirit theme is fully compatible with ThemeREX Addons and other awesome plugins. 
FC United | Football, Soccer WordPress Sports Theme
FC United theme is among the most powerful support jam WordPress themes that feature lots of beautiful and trendy sports content. With this one, you will create the most potent website for a football school on the WEB.
The FC United theme offers such features as match report, team and player profiles with stats, league tables, sport presets, automated league standings, sports club profiles, statistics, league table columns configuration, venue Information, maps, and much more. Its design is super responsive and Retina-ready so you may rest assured in your content's outstanding adaptiveness level. The FC United theme is packed with sliders, galleries, customizable blog layouts, and different sports-focused inner pages and useful sections. 
Riva | Kayaking / Paddling / Sports & Outdoors WordPress Theme
Riva theme is designed for outdoors and sports websites which are still appropriate for a blog or an e-store. This theme is powered by the best premium plugins such as WooCommerce and ThemeREX Utilities. To make it more efficient in terms of e-commerce project performance the Riva theme offers the boat and equipment rental module. Apart from that, you get tons of inner pages and modules, including services, about, classes, rent.
Riva theme has a fresh and contemporary design that you can easily modify using a drag and drop page builder and shortcodes that come with it. The theme comes integrated with the quick and simple demo import mechanism so you could launch a stylish and efficient website using the Riva theme as rapidly as possible. 
Conquerors | American Football Club WordPress Theme
The Conquerors theme comes with a bold design that won't let your website to remain unnoticed. It is designed for an American football club online representation, however, can be used for any kind of sports e-project. This theme offers extensive customization functionality provided by such plugins as the WPBakery Page Builder and WPBakery Page Builder Extensions All in One. Thanks to such a powerful page builder inclusion you get an opportunity to manage the theme design without touching code. 
The theme is designed using the most effective techniques in website building. Conquerors is a fully responsive and cross-browser compatible solution for any modern sports website. 
Sirene | Yacht Charter Services & Boat Rental WordPress Theme
Sirene is a WP theme made for attractive content representation. Any boat or yacht rental service will benefit from it. This is one of the most beautiful summer jam WordPress themes that has a five-stars rating on the Envato Market. In terms of the eye-catching content representation, you get support for such plugins as the Essential Grid and Slider Revolution, that allows you to manage a premade gallery and create spectacular slideshows for your products and services representation. 
You can change any other aspect of the theme as effortlessly thanks to the compatibility with the WPBakery Page Builder and WPBakery Page Builder Extensions All In One. The Sirene theme has a neat theme options panel that allows you to change color settings and customize the ready-made design of this theme to suit your branding. 
Equestrian Centre | Horse-riding School WordPress Theme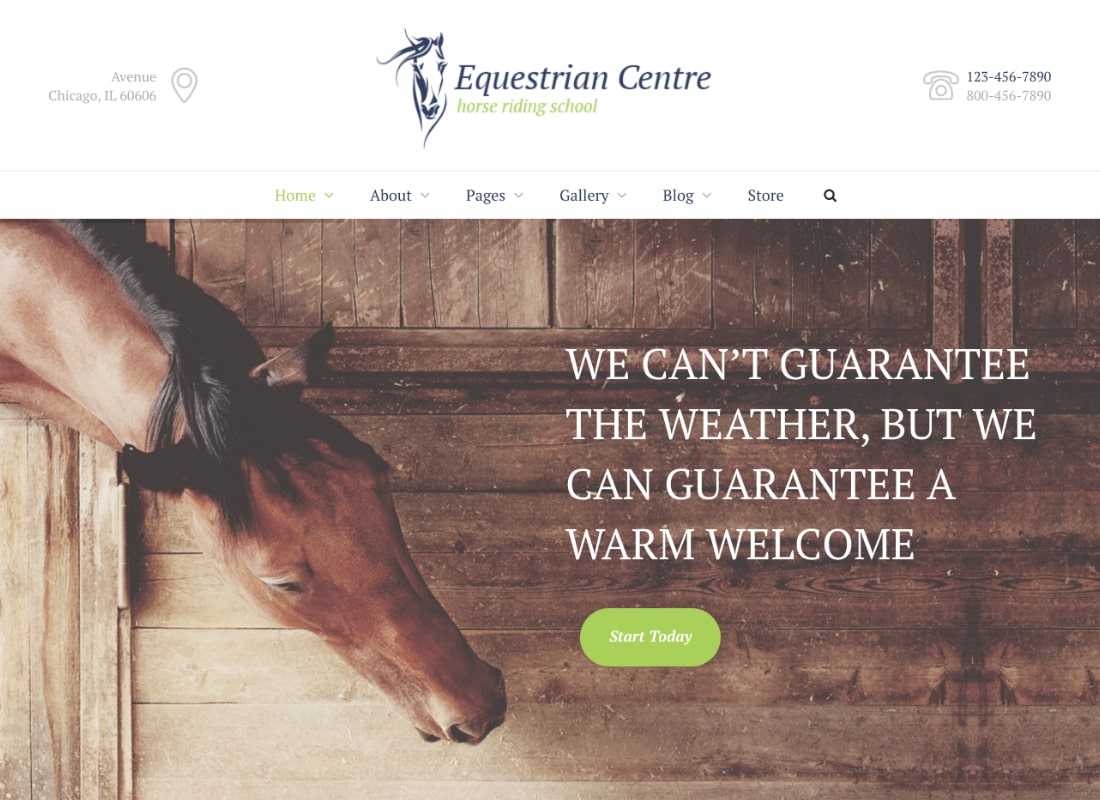 Equestrian Centre is one of the best summer jam WordPress themes for educational platforms. It comes integrated with a powerful online booking system, ready-made pricing tables, premade e-store layout with the WooCommerce support, services, testimonials, news, and other useful pieces of content. 
This theme has a beautiful responsive design that makes your website look incredible on all devices. The Equestrian Centre theme is made using quality HTML5 and CSS3 code that meets all the latest requirements of modern search engines and ensures SEO-friendliness of your website. With this theme, you can achieve any website look as it comes compatible with powerful and user-friendly drag and drop page builder. 
The Mounty | Campground & Camping WordPress Theme
Are you an owner of a campground? Then it is time for you to start an efficient promotional campaign with The Mounty theme. This one is perfect for camping websites as it features custom design and lots of useful features. 
The Mounty theme is integrated with the Events Calendar plugin that will help you to organize schedules. Apart from that, there is an online booking system included so the audience can easily complete reservations without any unnecessary interactions needed. Moreover, there is an interactive Ajax Search mechanism included so your visitors could find any piece of information in a flash. 
Triompher | Golf Club WordPress Theme
Triompher is one of the most popular summer jam WordPress themes for golf clubs that comes with a bright and trendy design. The Triompher theme is also a strong option when it comes to events management as it is compatible with the Booked Appointments plugin. Apart from that, it allows you to establish connections between you and your customers using stylish shortcodes. 
The Triompher theme is ready to serve bloggers as well as it comes with a stylish fully customizable blog layout. The theme features strong integration with all popular social media, includes widgets and CTA elements, supports Instagram Feed plugin, and much more.
Malta | Windsurfing, Kitesurfing & Wakesurfing Center WordPress Theme
To wrap up this collection of top support jam WordPress themes we have picked the most beautiful windsurfing WordPress theme. The Malta theme is not only bright and eye-catching but also a 100% responsive and Retina-ready WordPress theme. 
It allows you to push your content online more efficiently by helping you to occupy the highest position in Google and other search engines. The clean and valid code at its core makes this theme SEO-friendly. Use the One-Click Installation option to get 4 stylish bold homepages and lots of other awesome content bits for your website.